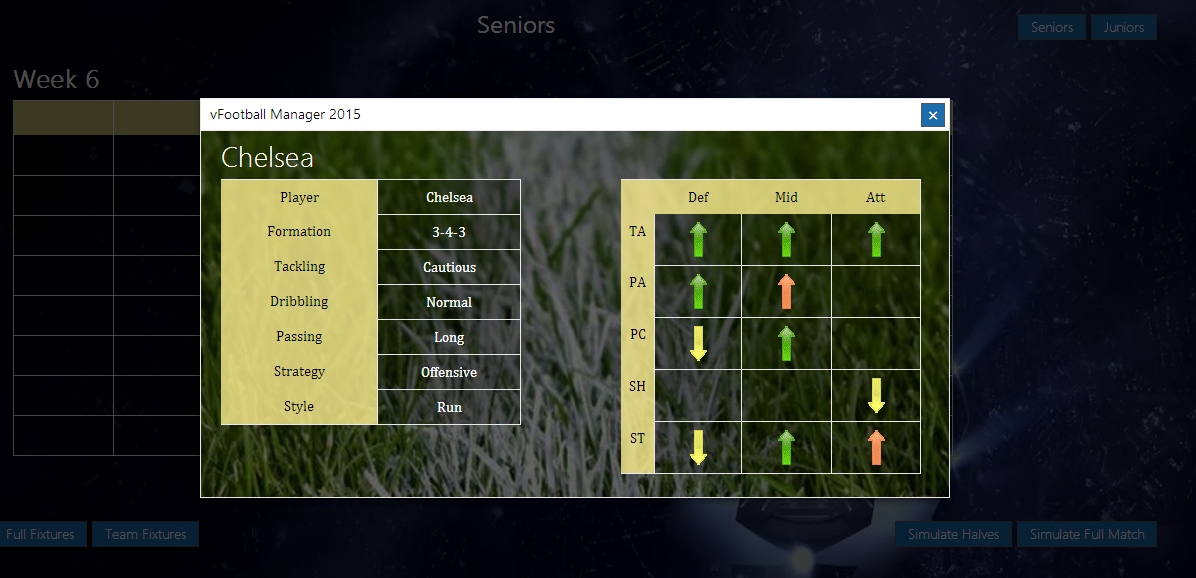 vFootball Manager 2015
A downloadable game for Windows
Have you ever seen a football manager game that gives YOU full control over it? Now you can with you're own virtual football competition that you can organize leagues and cups for. In fact you can even tell a friend or sibling to join in and manage another team while your at it.
vFootball Manager 2015 is not your sophisticated managing game however it aims at making a simple yet challenging and fun experience to bring out your best tactical abilities.
This game will only have you develop the tactics for matches that your team will play and strengthen certain areas by them later on. You need not worry about building, transferring or selecting players rather focus on how you can win with simply your tactics to do the talking.
You shall be able to not only manage your leagues, teams and cups but also organize friendlies for your human controlled teams. The match summary, highlights and tactical analysis shall help you decide how you can be the best in your league.
Install instructions
Run the setup and extract the files to your desired location.
A short cut can be created on you can launch the game by accessing the game's executable in the folder you extracted to